last saturday's beautiful weather was perfect for this balloon-themed 3rd birthday party at the park for my little great nephew daniel. mom
ailynne
planned and coordinated the whole party and she really did an awesome job!
36 inch giant balloons were everywhere and made some incredible impact to the party decor!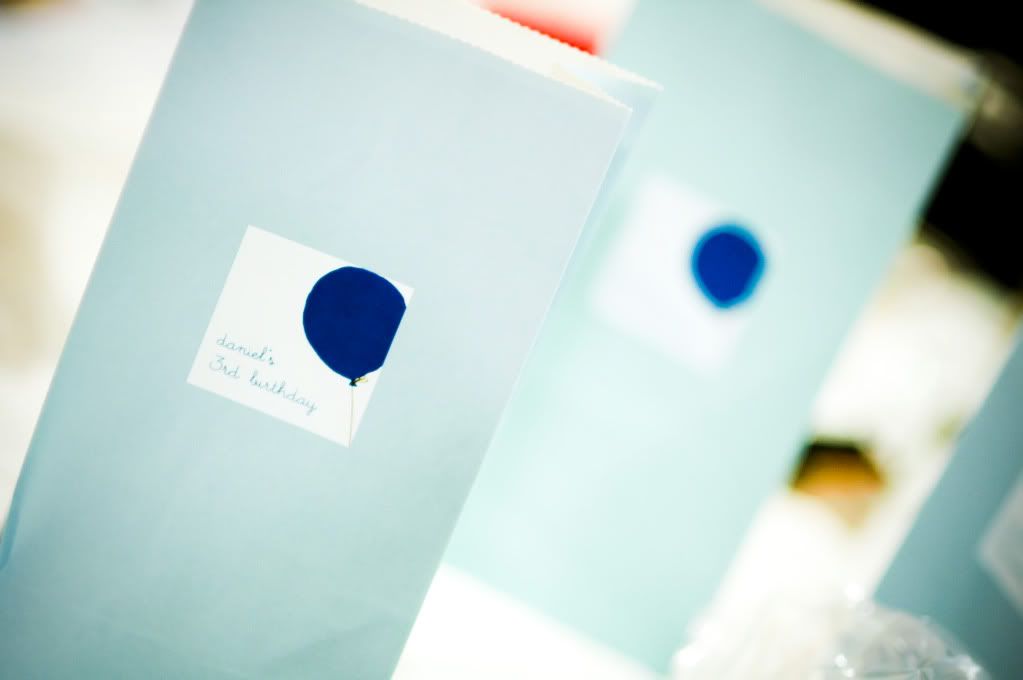 party favor bags filled with yummy treats such as lollipops, balloon cookies and more!
s
the cutest balloon-themed fondant cake was created by
ahnika
of
the sugar scene
.
ailynne
wrapped an empty box and adorned it with the letter "D" and used it as the cake stand. such a neat idea!
a precious photo of the boys (in matching ballon tshirts) with their dad. it was indeed a fun and awesome party we all enjoyed. we had a hard time getting our son back in the car to leave. he was determined to stay long after the party was over!
lastly, here's the final shot of the family of four! thank you for having us, we had so much fun!
for more party details and vendor information, pls check in the bottom of this post.
all photos by
ailynne.
she is currently accepting spring photo sessions in sugar land.
visit her
site
for more information.
party vendors :
balloon decor :
deco party houston
36 inch balloons :
bargain balloons
cake :
the sugar scene
birthday tshirt iron on applique :
big black dog designs etsy
birthday banner :
scrap your story etsy